7 things you need to know to Write a College Research Paper
Before you graduate in your college education, will probably have to write a research paper. To deliver a quality research paper is not an easy task, but is possible and that's why many students prefer to seek the help of a college paper writing company.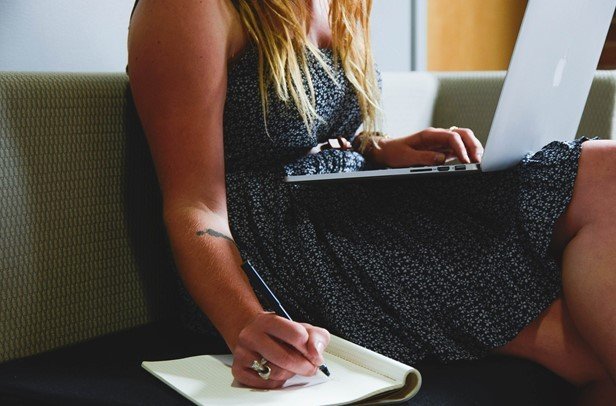 The process can be challenging but you don't have to worry because we are here to show you how to..
In this article, we will take you through a step by step guide to help you write a good quality paper that will give you the good grade you desire.
What is a college research paper?
A college research paper is a piece of writing that is based on your own research on a given topic as well as the study and explanation of the research results. Research writing tends to be difficult at first, but with a good understanding of the steps to follow and some consistent practice, you can make the best research writer in the world.
Well, it involves some intensive research to come up with a good research paper and that's why many students find it difficult and challenging. But it doesn't have to be that complex.
All you need to do is to:
Pick a topic that interests and inspires you
Research different sources
Take notes
Have a solid plan
Write your first draft
Read over your first draft and edit it. And that's all.
How simple? Yes, it's that simple. You do not have to freak out.
Let's get straight to the process of writing a college research paper.
Understand the Assignment
This is the most overlooked part by most college students when it comes to writing a research paper. You need to understand the assignment before you embark on writing it. Failing to understand what the teacher is asking could lead you to write something different hence end up getting a low grade on a paper you gave it your all. Read the instructions carefully, the grading rubric and if there are any other materials provided.
Choose a Topic
Once you have read all the instructions, gone through the rubric and any other materials provided and you are now clear what to write about, pick a topic that interests and inspires you. Well, this can also be daunting but it doesn't have to; just pick a topic that you are passionate about. Note that, it's sometimes good to choose a challenging topic as well.
You could rely on the instructions given by your teacher to guide you to choose a topic if you find it difficult. But most importantly, the topic you pick must fit the assignment. You will be learning new things as you write and by the end, you will become an expert on the topic.
Research About the Topic You Have Chosen
There are different ways by which you could research for your paper. All that is important is to stay focused and fast because you will still need to put down all your findings in writing.
Peruse through different sources identifying the key points and arguments. Use reliable sources. Take down the proper notes by noting down the bibliographical information, such as the author, book title, volume and page numbers if any, the name of the author as well as dates. This information is essential to use in your research paper.
Make a Thesis Statement
Usually, most research papers require a thesis statement but you can ask your instructor to find out if you need one. A thesis statement is meant to show your readers what you are trying to explain or prove. Everything you write on the research paper should be based on the thesis statement.
Create an Outline
An outline is just a structure of your research paper. This is where you brainstorm where the topics and the supporting information will be. Think about the 5-paragraph essays you used to write. You can use the same patterns when writing a college research paper.
Here, you will need to think about what you are explaining or proving in your research paper and the structure that will fit well with your arguments.
Write Your First Draft
Once you have created the outline of your research paper, you now start drafting it. Here, you put your key points into sentence or paragraph form, adding details to the paper to make the point you are making better understandable by people. You can still go back to research if you fall short of information.
Rewrite and Edit Your Final Draft
Once you have drafted your research paper and added all the lacking information, included all the sources, you now go to the next step to edit and write your final paper. This is where you need to be keen on grammar, spelling, and typographical errors. Check that all the sources used are in your bibliography section. Tweak the research paper accordingly and read it several times so that it adheres to your teacher's guidelines.
Conclusion
Once everything is dope, you can now submit your research paper for marking. We hope the step by step guide will help you in your college research paper writing work.